Mental Health 101
Risk factors and causes of mental health problems
Stats
---
Of the people who experience the most serious and complex mental health problems, approximately 70 to 90 per cent also face unemployment (CMHA Ontario & CAMH, 2010).
The legacy of residential schools has deeply affected the mental health of First Nations, Metis and Inuit people. A research project that looked at the case files for a sample of residential school survivors found that 75 per cent contained information about mental health. The most common mental health diagnoses were post-traumatic stress disorder (PTSD), substance abuse disorder and major depression (Health Canada, 2017).
Millennials, people with lower incomes and women are at higher risk for mental health problems than other demographic groups (Ipsos, 2017).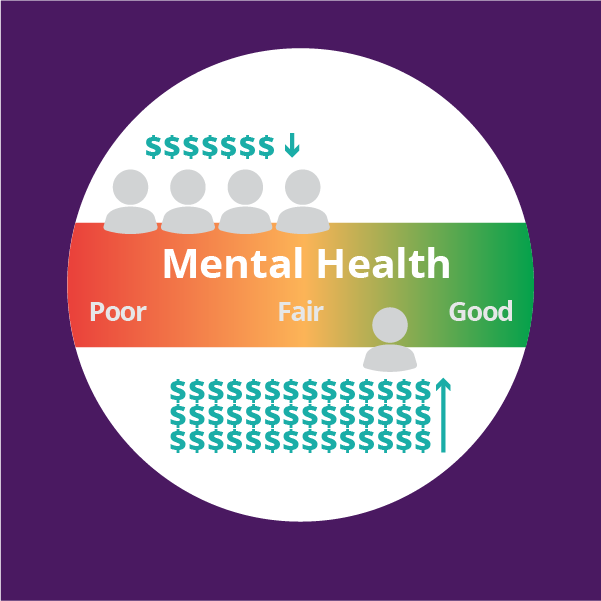 Canadians in the lowest income group are three to four times more likely than those in the highest income group to report poor to fair mental health (Mawani & Gilmour, 2010).